Working with the CERN-VM File System
I learned about the summer student program from a friend. I knew that CERN was most known about physics and at that time mainly about the discovery of the Higgs Boson, but I also knew that such a domain and discovery required an extraordinary level of innovative technology and software to support it. I wanted to be part of such an experience and help in creating innovative software solutions.
My work here involves exactly what I stated my interests are in the recruitment application. I am passionate with software development, especially working with new technologies and mainly Linux development. CERN is a great place to do all. Software requirements change along with such technologies especially when challenging problems arise in the largest scientific center of the world. Thus, a working day is never a boring day at CERN.
My project is about what interests me most; Linux development. My work is concentrated on the μCernVM which is based on Scientific Linux, it's tiny (10MB) since it contains only a small and flexible version of the Linux kernel and downloads the rest of the system from the network. The filesystem has similarities with the NFS but we want to enable users to make changes to their own system. Thus, a crucial goal of my work is to synchronize the updates of the remote file system with the user changes. Something similar to merging two versions of source code.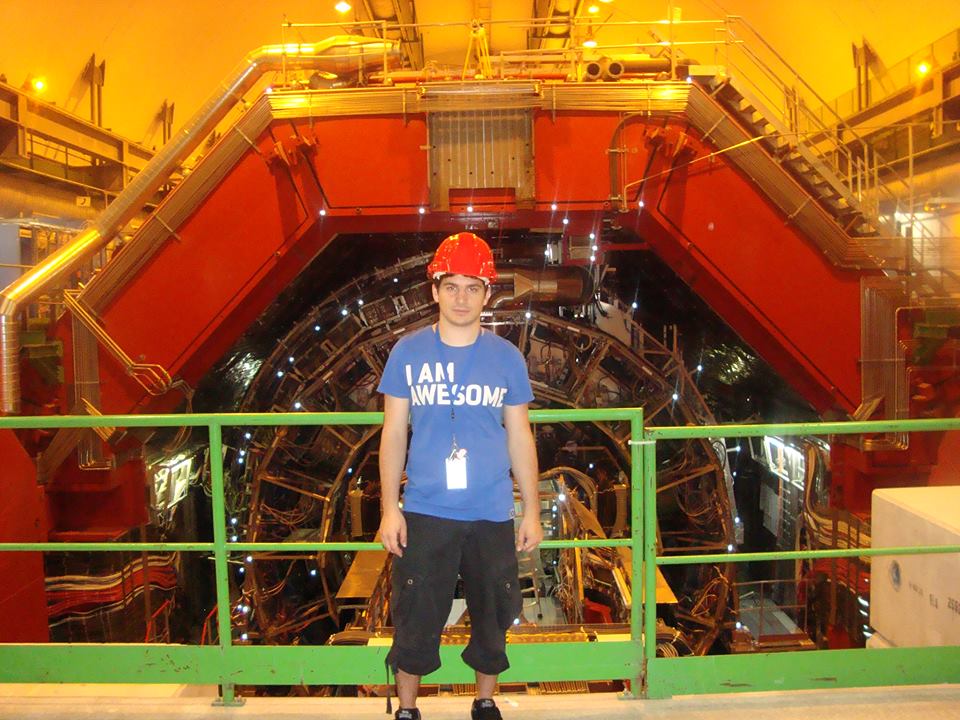 The CernVM had a web interface which is not supported anymore by the company that created it. It was responsible for controlling the appliance in a way that web applications of internet routers work. My project also involves creating a new, light-weight web application, which aims to be portable and easy to expand.
I also attend group meetings. Computer scientists experts in their fields, give presentations and discuss about problems that arise or will arise up to ten years from now. This gives an insight on how projects are managed and how problems are tackled. Moreover, not only do I have the chance to enhance my knowledge but my communication skills as well, since I have the opportunity to actively participate by asking questions and introducing ideas myself.
Working at CERN also means that you meet great people from all over the world. It's a great place to discuss ideas, get involved in exciting projects and of course have fun and party in a great city such as Geneva.
In conclusion, CERN is a great place for students to spend their holidays, combining work with fun. That means that someone can easily have their holidays and enhance their skills as well (and of course, earning extra money).
​I feel really lucky to have an opportunity like this and I hope that some day I will be back to keep working on new technologies and meeting great people.