New staff members and fellows: April - May 2016
Stefania Bordoni
I am an experimental particle physicist and I joined the EP department as a Fellow since April 2016 to work with the Neutrino Platform. After a PhD in ATLAS I start working on neutrino oscillation in the T2K experiment. As a fellow I will be contributing to the activities related to the protoDUNE single phase detector, a Liquid Argon TPC that will be installed in the North Area and will serve as a detector prototype for the next generation of Long Baseline neutrino experiment (DUNE).
Andrew Chisholm
I am an experimental particle physicist joining CERN as a research fellow having been based at the University of Birmingham as a PhD student and research fellow. I have joined the CERN ATLAS Data Processing group where I will focus on the commissioning and calibration of charm quark initiated jet tagging algorithms for use as tools in physics analyses. I am also interested in exploiting such algorithms to explore the capabilities of the ATLAS experiment to constrain the charm quark Yukawa coupling and better understand the production of charm quarks in association with electroweak bosons.
Arely Cortes Gonzalez
I'm an experimental particle physicist working in the ATLAS experiment since 2008, first as a PhD student with the University of Illinois, at Urbana Champaign, and then as a Postdoc with IFAE, Barcelona. I joined the CERN ATLAS group in April, as an applied fellow with the Tile Calorimeter. During these years I'll be collaborating in the calibration group of the calorimeter, working on the combination and intercalibration of all systems. I'll also remain involved in the TileCal operations during the collision data taking periods. In addition to my work with the detector, I'm co-convening the Jets+Dark Matter Exotics physics group in ATLAS, which follows from my participation and coordination of the "monojet" search done with 2012 and 2015 data.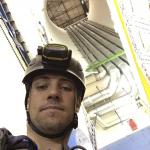 Louis Helary
I'm a new research fellow who joined the ATLAS Central Trigger Processor group in April 2016. I have been a member of the ATLAS collaboration since October 2008 when I started my PhD in high energy physics at LAPP (Annecy-le-vieux), before joining Boston University as a post-doctoral researcher for four years. I'm now very happy to expand my research experience and to work on the level one trigger after having been involved in the activities of the LAr calorimeters and the Muon spectrometer. I'm particularly interested in di-boson physics, from Standard Model measurements to searches for new physics.
Jan Kieseler
I joined the CERN CMS group as a research fellow in April. I have been working in top-quark physics since 2011 with particular focus on top-quark mass and top-quark pair cross section measurements. Within the CERN CMS group, my aim is to continue my involvement in top-quark physics, but also to broaden my knowledge in measurements of electroweak boson production and to contribute to the developments for the CMS high-granularity calorimeter upgrade.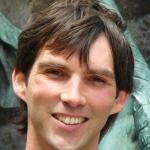 Michael Lupberger
I joined the EP department as a Fellow in May to work on a neutron detector for the European Spallation Source. My main subject will be the firmware and front-end for the readout system of this new gaseous detector, which is developed by my group EP-DT-DD. As a particle physicist, I am interested not only in the electronics, but also complete detector systems and the physics related to them. Before I joined CERN, I finished my PhD at the University of Bonn on an ILC related project.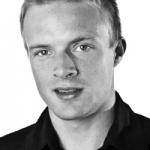 Andreas Maier
After finishing my PhD at Max-Planck-Institute for Physics in Munich in top quark physics and the ATLAS pixel detector refurbishment, including the construction of the ATLAS IBL detector, I joined the EP-LCD group at CERN in May 2016 as a fellow. My work will include the development, testing and construction of the CMS High Granularity Calorimeter (HGCAL) as well as physics analyses for CLIC. I am looking forward to a fruitful time at CERN!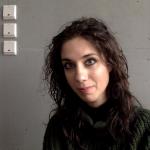 Anna Stakia
"Early Stage Researcher" within the "Marie Sklodowska-Curie Actions" Innovative Training Network AMVA4NewPhysics, at CERN, in the Experimental Physics (EP) Department of CMS, whilst working towards my PhD. Objectives of this position: Utilisation and optimisation of Multivariate Analysis (MVA) methods and tools in the context of searches for new physics.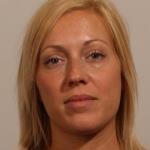 Saray Ugidos Seman
Joined the EP-DT-EF section as a Fellow, after one year working for a contractor Company at CERN. I have a bachelor in economics and law, a master in Management QHSE and a postgraduate in Industrial Safety. My job in this moment consists in management chemical safety. I'm working to different buildings for the specifics safety and environmental procedures