New staff members and fellows: January-March 2016
Berruti Gaia Maria
I am an Automation engineer and I have been working at CERN since 2011. After a 5-months stage in the EP-DT group, I have been enrolled as Doctoral student, in collaboration with CMS and University of Sannio in 2012. My work has been dedicated to the R&D of the first generation of fiber optic sensors for humidity monitoring in high radiations environments. In January 2016 I started the fellowship program, with the aim to develop a second generation of optical humidity sensors, with enhanced sensitivity, to be applied in challenging conditions of CERN experiments, as foreseen in the High Luminosity project.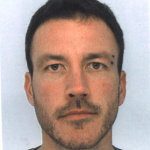 Calvo Pinto Julio
I joined EP-DT-DI group last 1st of February, as a Senior Fellow. I am a computer scientist who has been working closely to particle accelerators control software during the last few years. Now, I feel very happy and excited of being part of a new team at CERN that aims at developing control and data acquisition systems for physics experiments. I will have the possibility of contributing to the improvement of existing systems for running experiments, such as e.g. NA62, as well as participating to designing and prototyping new systems.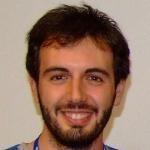 Di Canto Angelo
As a research staff at CERN I will continue my activities in the LHCb experiments. These focus on the search for new physics through the study of CP violation in the mixing and decay of charmed hadrons and on the preparation of the LHCb upgrade, in particular on the development of the new vertex locator pixel detector.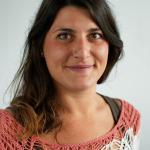 Di Giulio Letizia
I joined the EP-DI-SO section as a Fellow, after one year of being a Technical Student in the LHC operations group. I have a bachelor in Software Engineering and a master in Management and Automation Engineering, which position me as an interface figure between the technical and the managerial field. My current job consists in making safety inspections for EP experiments, update safety files and follow safety issues for new coming projects. I will be also part of an augmented reality project, for which I will contribute to the software and safety aspects.Di Nardo Roberto
Di Nardo Roberto
I am an experimental particle physicist and I joined the CERN ATLAS group as a research fellow in February, after four years of post-doc at the INFN National Laboratory of Frascati. As member of the ATLAS detector team, I will be happy to broaden my knowledge on detectors thanks to the involvement in the construction of Micromegas detectors for the New Small Wheel project and the characterization of new Pixel sensors for the Phase-II upgrades. I am also working within the Higgs Working group and I will participate to the analysis of the LHC Run II data.
Dobrin Alexandru Florin
I joined the CERN ALICE group as a research fellow in February. I have been working within the ALICE collaboration as a PhD and post-doc since 2007. My research goals are directed to understanding the system created in collisions of hadrons and nuclei at high energy using azimuthal correlations, with emphasis on anisotropic flow measurements in heavy-ion collisions.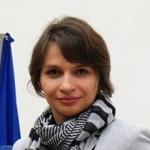 Dziurda Agnieszka
I am physicist, who recently joined the EP-LBD group as a Research Fellow. Since 2010, I have been working on time-dependent CP violation measurements in charm decays of beauty mesons, which provides the test of the Standard Model. In addition to this, I am responsible for online and offline primary vertex reconstruction.  During my fellowship I plan to extend my research interests and continue my convenorship  in one of the physics working subgroup.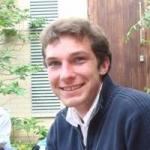 French Thomas
I've joined the CMS Technical Coordination team (EP-CMX-SCI), and am looking forward to working as a systems/design engineer on a number of CMS projects: Cryogenics, Magnet, High Granularity Calorimeter and Electrical systems. My background is as a mechanical and aeronautical design engineer, having worked for Rolls-Royce plc principally on Naval Marine Gas Turbines in Bristol but also being involved in other parts of the business such as offshore ship design in Norway, civil aerospace turbine blade manufacturing and Naval service engineering.
Gkagianni Zinovia
In March 2015, I started working within the EP department as an administrative student, on matters regarding the organisation of CERN Scientific Committees, as well as various CERN Schools and Workshops. Recently, I joined the CMO group in order to assist the Resources Manager of CMS Experiment with budgetary requests and cost reporting to the Resources Review Group (RRB), to the Scrutiny Group and to the Upgrade Cost Group (UCG).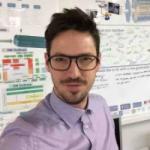 Jolivet Renaud
I am a physicist, a computational biologist and a neuroscientist. After my physics degree and a PhD in computational neuroscience, I have been a postdoc in theoretical and experimental neuroscience in Lausanne and Zürich, and a visiting scientist in Tokyo and Kyoto. I then moved to University College London as a Marie Curie fellow. I have now joined CERN (EP-DI) and the University of Geneva as Joint Titular Professor in Medical Physics. In this new position, I will foster collaborations between CERN, the University of Geneva, the Geneva University Hospitals and Campus Biotech.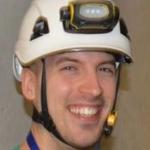 Kornmayer Andreas
I recently started as a fellow in the EP-CMX-DA section. I will be working for the Phase 1 Upgrade of the CMS Pixel detector, that will be installed in CMS in the beginning of 2017. I am part of a team that tests and sets up the backend readout electronics for the new detector. I also work on the Pixel Luminosity Telescope (PLT) project, where I will take responsibilities in operating the detector at Point 5 and in improving the luminosity measurement for CMS.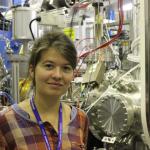 Malbrunot Chloé
Within this new Staff position in the EP department I will continue my research on antihydrogen physics. I am involved in the AEgIS and ASACUSA experiments at the Antiproton Decelerator (AD) which both aim at forming antihydrogen atoms and precisely measuring their spectroscopic properties (ASACUSA) and test the effect of gravity on anti-matter (AEgIS).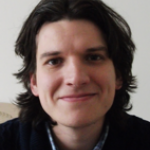 Manea Vladimir
As a PhD student I have been part of the ISOLDE physics group since 2011, where I worked in the field of Penning-trap mass spectrometry of radioactive ion beams, using the ISOLTRAP experiment. Now I continue as a Fellow in the same group and research team, with the aim of helping with some of the long-term developments at ISOLTRAP, as well as the on-going measurement campaigns. These developments are meant to increase the performance and efficiency of the apparatus, in order to access the properties of even more exotic nuclei than previously measurable.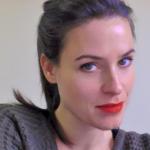 Nikolics Katalin
A particle physicist having previously worked on ATLAS as a PhD student and dark matter search as a postdoc, I have joined EP-DI-SO as a fellow at the beginning of 2016 to ensure experimental safety, in particular on the subjects of radiation and cryogenics. I am in charge of small experiments at CERN, providing support for risk assessments, internal safety trainings and the implementation of safety measures. Moreover, I am the administrator of the EP-TH Safety Office website which provides information to experiments on various safety matters.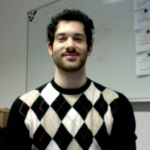 Perazzini Stefano
My name is Stefano Perazzini, I joined the LHCb experiment in 2009 and I will continue to work in it during my Research Fellowship, started in February. I'm involved in different analysis activities with a particular focus on CP violation in charmless charged two-body B hadron decays. Since this year I've been appointed as convener of the physics working group devoted to charmless b-hadron decays. Within LHCb I contributed to computing activities and I acted as coordinator of the central data reduction task (Stripping) of the experiment, that represents the first step for any physics analysis within the experiment.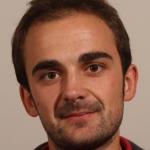 Pezzullo Giuseppe
I joined CERN (PH-ESE-BE) in 2013, within the framework of TTE program, working in the CMS pixel upgrade project. Since January 2016 I joined the EP-DT-DD section working in the IRRAD-Team as one of the technical responsible for the IRRAD facility in Meyrin site and GIF++ facility in Prévessin site.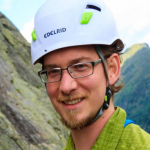 Thuiner Patrik
I joined the Gaseous Detector Development group of PH-DT-DD as a doctoral student in 2013. Since February 2016 I am continuing my work as a fellow in this group. During my fellowship I will be working on the development and construction of neutron detectors for the European Spallation Source and continuing my research from previous years.