New Staff members and fellows: July - September 2019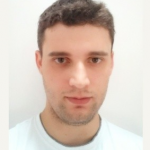 Lubos BICIAN
After finishing my PhD at Comenius University Bratislava earlier this year, I joined the EP-ESE group as an applied fellow at the NA62 experiment in July 2019. My project is in part a continuation of the physics data analysis I performed during my doctoral studies, involving precission measurement of parameters of a rare kaon decay. In addition, I am developing software for communication between the NA62 DCS and newly proposed TDC boards. Finally, as a member of the NA62 Straw working group, I am involved in the maintanence and updates of the NA62 Straw spectrometer software and preparation of the detector for the next run.
Daniel Blasco
After two years at CERN working in quench detectors in the Machine Protection group, I joined the Experimental Physics department for working in the ESE-FE section to deal with the ELMB project. The ELMB board is one of the most used PCBs at CERN, with several thousand deployed, especially in ATLAS experiment. It was designed many years ago, and the new radiation tolerance requirements have made it obsolete. Therefore, a new backwards compatible ELMB2 which will replace the old one has been designed. However, my main work will be the whole design of the ELMB++, a totally new and more powerful device which will be able to withstand substantially larger doses of radiation. I expect to become proficient in the design of an FPGA based device, as well as in the radiation applied to electronics field, working in the conception, hardware and firmware design and testing of the whole device.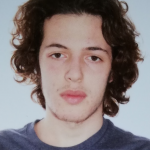 Fabio Bordon
I have joined CERN as a TTE fellow after my graduation in mechanical and energy sector at the I.T.I.S. Pininfarina in Torino, here at CERN I work in the EP-DT-FS department mainly on Maintenance of the CMS Gas system and on a development of a testing bench for new components using one LHC gas system (LHCb-OT).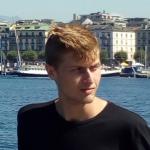 Federico Consolaro
I am Federico Consolaro and I am an Italian guy graduated in Mechanics and Mechatronics in July in a technical high school in Vicenza (Italy). I started work at CERN on 1st August 2019 in the program TTE (Technician Training Experience) such as Fellow and my contract has a duration of 1 year, but after is possible to extend it for 3 years in total. Currently I am just a worker, because with my contract is unnecessary to be associated with an University. I'm working in EP-DT-FS and my supervisor is Roberto Guida. The projects I'm involved in are the maintenance and the improvement of system for gas recovery at CMS(RPC-R134a) and LHCb(RICH2-CF4, in the future also RICH1) and the monitoring of performance during gas recuperation.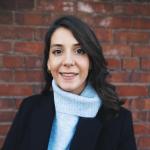 Marta Fernandez Garcia
After some years working as Automation Engineer at CERN, I have joined the EP Department as fellow to work at DT-FS section as Control Engineer to develop control systems for CO2 tracking detector cooling systems. I will be working on the control part for the DEMO project in CMS and ATLAS, specifically on the design, development of the PLC applications and commissioning of the cooling systems.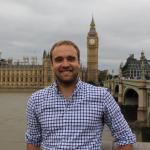 Stefan Guindon
I am an experimental particle physicist continuing my work with the CERN ATLAS group as a new staff member. I have been a member of the ATLAS Collaboration since 2008, working primarily on Higgs physics and searches for new physics, particularly with taus. My primary research focus will be on searches for new physics as well as continued silicon sensor R&D and the demonstrator project for the ATLAS High Granularity Timing Detector, a phase-II upgrade project.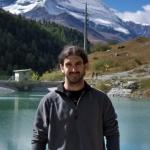 Iraklis Kremastiotis
I am an electronics engineer and I first joined the CERN EP-ESE-ME section in 2014 as a technical student. In 2015 I started my PhD where I was working on the design and characterisation of Application-Specific Integrated Circuits (ASICs), in the framework of the detector at CLIC. Currently, as a CERN fellow, I continue working with the EP-ESE-ME section together with the CLICdp collaboration, focusing on monolithic pixel detector technologies. My work includes design, simulations, integration and characterisation of integrated circuits for particle detector applications.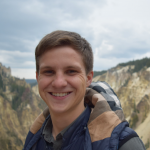 Kenneth Long
I am joining the CMG group as a research fellow following my Ph.D. at the University of Wisconsin-Madison on the first CMS measurement of WZ vector boson scattering. My research interests are driven by the question "how well do we know what we claim to know." In particular, I am working on performing measurements of W and Z boson properties with minimal dependence on theoretical inputs and studying how these measurements can lead to improved predictions or give hints of new physics. The future of precision measurements depends on maintaining excellent detector performance, and I will also contribute to the development of the HGCAL detector or level 1 trigger upgrades.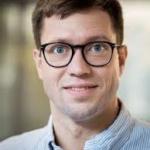 Jakob Salfeld
I joined CERN as a research fellow and will work on the CMS and FASER experiments. I had postdoctoral positions at MIT and Princeton University, performed first measurements of vector boson scattering processes, organised precision luminosity measurements with the CMS detector and contributed to find evidence for fermionic Higgs couplings during my graduation. I also enjoyed implementing a dimuon scouting event readout of about 3kHz at highest luminosities to search for Dark Photons. For Run-3 I utilise GPUs in the CMS High-Level Trigger system to generalise the CMS scouting workflow and help with the assembly of the FASER experiment to have it ready by 2021.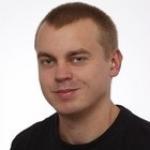 Karol Sawczuk
I am a Sysadmin in the LHCb Online environment. It's my first appointment at CERN. In my previous jobs I was doing systems and network administration in Poland and Sweden. Main project I am involved in here is building a new data center for LHCb.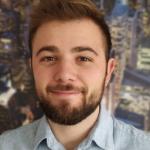 Ricardo Rego
I am a Mechanical Engineer, working as a fellow in the Engineering Office of the DT group as of August 2019. I will not only provide engineering support to the DT-EO section, but also to the DT-CO section. Thus, I am working on projects such as the Neutrino LBNF, the upgrades of the Atlas ITk Pixel Outer Barrel for phase II, the LHCb UT particle detectors and the CMS tracker. My main duties are related to the design and analysis of different detector elements, using both analytical and numerical techniques to study their thermo-mechanical behavior.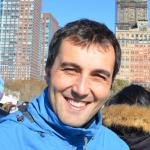 Serhan Tufanli
I am a fellow in experimental high energy physics, working on the ProtoDUNE-SP/DP experiments at CERN, short and long base-line neutrino programs at Fermilab. In 2015, upon finishing my PhD at the University of Bern on the OPERA experiment, I moved to the Yale University where I pursed my research on the SBND and MicroBooNE experiments. My current research focuses neutrino oscillations, CP-violation in the neutrino sector and developing large LArTPC detectors for future neutrino experiments. In particular, I have an interest in developing new charge read-out methods and high voltage components for the LarTPC