Ardiana's Journey at CERN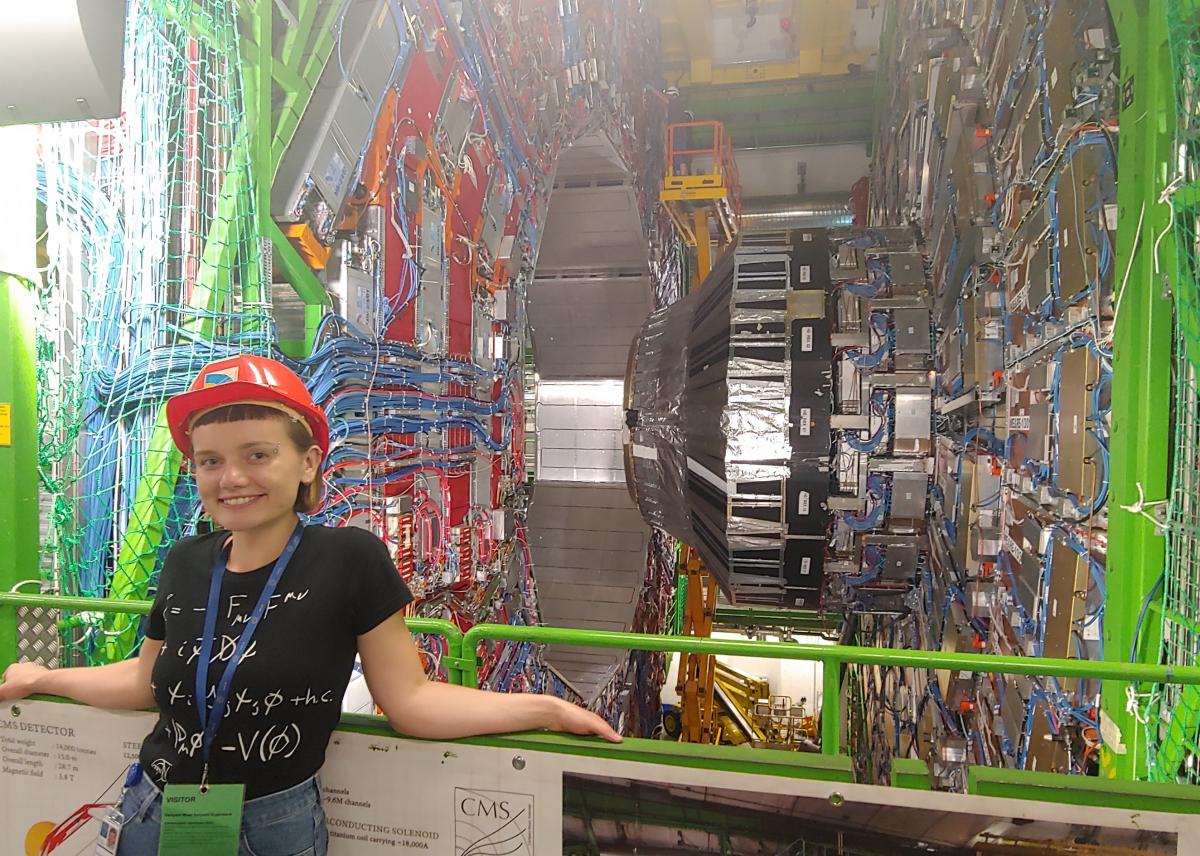 My name is Ardiana Bushi and I'm the first student from the youngest country in Europe, Kosovo, to become a part of CERN. Coming to CERN for me was not just about having a unique and interesting experience, it was also a chance to show other students in my country that everything is possible and every dream can be achieved if you have the burning desire and real committment to pursue them. When I got the confirmation email that I was accepted for the Non-Member State Summer Student Program, I couldn't believe it was actually true. This feeling continued until until the day I hopped on the plane to Geneva, Switzerland and I realized I actually made it to CERN. I consider myself lucky for being involved in a big experiment like ATLAS, and for contributing a tiny bit with the work that I did on my project. My daily work, supervised by Paulo Iengo, involved Statistical Combination of Searches for Z→μτ decays using CLs method.
During my 8 weeks at CERN, I also attended daily lectures and workshops, as well as visited several underground experiments such as ATLAS, CMS, etc. I'm grateful for meeting and becoming friends with other CERN students from all around the world, who brought their unique culture to CERN and made everything more special for everyone. As someone who loves mountains and traveling, I couldn't miss the chance to visit the beautiful sceneries Switzerland and France has to offer such as Mont Blanc, Montreux, Grindelwald and Lauterbrunnen as well as visit other European cities such as Paris in France and Florence in Italy.
I would like to thank from the bottom of my heart everyone at CERN who made it possible for me to have the best experience of my life. I will forever cherish the memories I have created here.