New Staff members and fellows: March 2017 - May 2017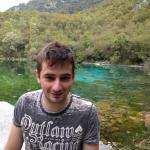 Michele Baschiera
After 6 years of experience in erection and commissioning of steel production Industries plants, from March 2017 I'm starting a new adventure as a mechanical technician staff member in Experiment Physics department at CMS group EP-CMX. I'm a electromechanic technician and my main tasks will be divided in two different activities, As First, during the LHC long shut-down, I will join a team dedicated to opening and closing CMS detector directly in cavern by managing hydraulic and electric equipment uses for the heaviest detector parts movements, second during LHC running period, I will contribute to design and develop new equipment or improve existing one by preparing 3D drawing models and production drawings.
Noemi Beni
I'm an applied physicist working for the CMS experiment. I recently started my fellowship program in May 2017 to work on the survey, hardware alignment and position monitoring of CMS with close collaboration of CERN survey team (EN-ACE-SU). Also I will work on detector control systems of the sensors for CMS (S4CMS) project, which helps monitor the environment, and positions of the major CMS elements. This work includes sensor development, calibration, system integration and analysis.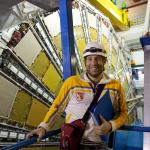 Marco Ciapetti
I am a mechanical engineer. I joined the ATLAS Experiment, working in its project office at first as a user, then as a fellow. My activity concerned the whole process of developing some parts of the detector, from the design and 3D modelling, to their procurement, to the final supervision of the installation. I have recently started a new LD contract always in the ATLAS Experiment working in the Technical Coordination. I will be an area manager, in charge of planning and installing services for the detectors upgrade, leading the technical integration team in these operations. I am also the project manager for the extension of a clean room in a surface building.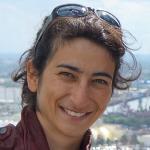 Babette Dobrich
I am a physicist interested in beyond-the-Standard-Model searches in small-to-medium size experiments, my work has been mainly revolving around Axions, Dark Photons and the like. After a PhD in axion phenomenology, I worked as fellow at DESY with the ALPS-II experiment and light Dark Matter direct-detection setups. After a CERN fellowship with the NA62 experiment, I am thrilled about the opportunity to explore further ideas for searches and detection of ``light-weight'' new Physics, mainly with NA62.
Mattia Fanì
I joined the CERN as a Marie Curie fellow in the AVA Innovative Training Network in the field of antimatter research, while completing my PhD in physics on the topic of experimental physics in fundamental interactions at the University of Genova. In the past, I also worked in the ALICE collaboration and in the dark matter research at LNGS. My thesis focuses on working towards a measurement of the behaviour of antimatter in a gravitational field in the framework of AEgIS, at the AD.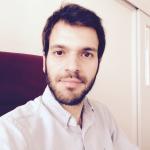 Andrea Festanti
I joined the CERN ALICE group in May 2017 as a research fellow. I completed my PhD in Padova (IT) in 2015 and I have had a 2-year post-doc position in the same University working for the ALICE Collaboration. As a fellow, I will perform analysis of pp, p-Pb and Pb-Pb collisions. In particular I will be involved in the study of di-hadron angular correlations focusing on the study of the shape and associated particle yield of jet-like correlations which are sensitive to the interaction of high momentum partons with the constituents of the medium created in heavy-ion collisions. I will act as coordinator of the analysis working group dedicated to the measurement of D meson production via the reconstruction of their hadronic decays, which was also the main topic of analysis during my PhD and post-doc. I plan to perform feasibility studies for correlation measurements involving heavy-flavour particles, especially in Run3, which could help in defining observables which may allow to disentangle the contribution of different mechanisms to the heavy quarks production. I will also be involved in the calibration of the position of the primary interaction vertex needed during the data reconstruction phase.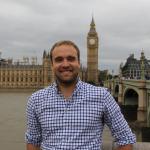 Stefan Guindon
I am an experimental particle physicist working with the CERN ATLAS group as a research fellow. I have been a member of the ATLAS Collaboration since 2008, working primarily on top quark, Higgs physics, and b-tagging. I obtained my PhD from the University of Göttingen (Germany) in 2012 and since then I have been a postdoctoral researcher at the University at Albany (USA). My primary research focus will be on searches for electroweak SUSY production with the full Run-2 dataset as well as participating in the performance and validation studies of silicon technologies for the ATLAS High Granularity Timing Detector, a phase-II upgrade project.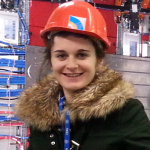 Gabrielle Hugo
I have been working for CMS for a few years, and have recently joined as a Fellow in March 2017. I am presently the main software engineer for tkLayout. This tool supports the design of the Tracker for the HL-LHC upgrade. For example, I have fully developed in this tool the support of tilted geometry designs, where relevant groups of modules are tilted towards the interaction point. I have also introduced in the tool the handling of Upgrade Inner Tracker designs. Just a couple of weeks ago, I provided the full TDR Tracker geometry description to CMS software package. The tool will be used in the future to update the Tracker descriptions. During my fellowship, I will also have the opportunity to work for a DAQ project.
Paul Laycock
I joined the NA62 experiment as CERN staff in April 2017, having previously worked on the ATLAS and H1 experiments with Liverpool. I am an experimental particle physicist with a passion for data analysis and my main objective is to improve the offline data preparation and reduction activities, enabling better physics results to be published faster. I am implementing a production system and conditions database, in collaboration with colleagues on ATLAS and CMS, so that we can analyse data more efficiently and reliably. Incorporating these improvements to a running experiment taking Petabytes of data is very challenging!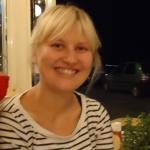 Hanna Elina Manninen
I am an experimental physicist and I study atmospheric aerosols. In January, I joined the CLOUD experiment as an Applied Fellow. I am a CLOUD run coordinator as well as scientific and technical expert. Earlier, I have worked at the University of Helsinki, Finland, and at the University of Tartu, Estonia. One of my key research interests lies in aerosol-ion interaction in Earth's atmosphere. I have had a key role to establish and standardize air ion measurements and data analysis protocol. I am happy to work with the CLOUD chamber and contribute, with my knowledge of air ions, to CERN's world-leading role in the aerosol-ion interactions.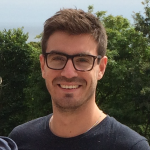 Josh McFayden
I joined the ATLAS collaboration for my PhD research in 2009. In April I started a COFOUND research fellowship at CERN continuing to work on ATLAS as part of the EP-ADP-OS group. My current focus is on improving Monte Carlo (MC) generator simulations in ATLAS. This will be done by making precision measurements sensitive to MC modelling and by exploiting the recent developments in theory tools to get MC predictions with higher precision and accuracy.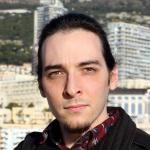 Teo Mrnjavac
I'm a software engineer and I joined the EP-AID-DA (ALICE data acquisition) section in May 2017 as a staff member. I completed my MSc in computer science at the University of Trieste (Italy), and I've authored and contributed to a variety of widely used open source projects. My industry experience includes Linux and cross-platform software development and deployment, user interface design and peer-to-peer networks. I will be working on the deployment and control system for O², the new Online-Offline computing upgrade for Run 3.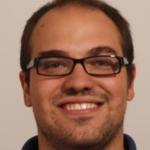 Felice Pantaleo
I just completed my Ph.D. in the EP-CMG group as a CERN Doctoral Student, during which I developed the CMS Phase-1 track seeding. In March I rejoined the EP-CMG as a Fellow. I am now responsible for the CMS Phase-2 High-Granularity Endcap Calorimeter local reconstruction. I am also leading the effort of enhancing the event reconstruction and filtering at the CMS High-Level Trigger by making use of modern heterogeneous computing architectures and machine learning techniques.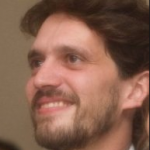 Filippo Resnati
I'm a new member of the EP/NU group. Since March 2017, I joined the Neutrino Platform Project as Technical Coordinator of the Neutrino Test Facility. My main role is to coordinate the activities for the construction and the operation of two 300 ton active mass liquid argon TPCs, as well as the construction of all the related infrastructures. The two detectors will be installed along the H2 and the H4 beam lines in the extension of the EHN1 building. The Neutrino Test Facility will be used by many participating institutions related the DUNE project to develop and prototype the next generation neutrino detectors.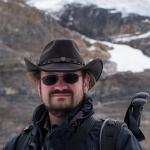 Steffen Schaepe
I recently joined the ATLAS group as research Fellow in experimental physics. I have been working with ATLAS since 2010, previously at the University of Bonn where I studied and did my PhD. I was mainly involved in the field of detector operation and searches for Supersymmetry, specifically in final states with tau leptons. For the first phase of my Fellow position I will focus on detector R&D, mainly for the Pixel detector in the ITK tracker upgrade which will bring a complete new inner detector to make ATLAS fit for the HL-LHC.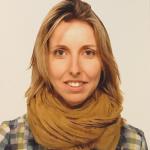 Cristina Vazquez Velez
I recently joined the CMS experiment as a staff member under F. Meijers EP-CMD section. I will be working with the central DCS team, headed by F. Glege, participating with the group of experts that assures the smooth operation of the CMS Detector Control System (DCS) 24/7. My work concerns the maintenance and further development and commissioning of the central DCS - based on Siemens SCADA WinCC OA extended with CERN JCOP & CMS frameworks - as well as offering consultancy, user support and integration of the different DCS systems of all CMS subdetectors into central DCS.