Diyaselis Delgado Lopez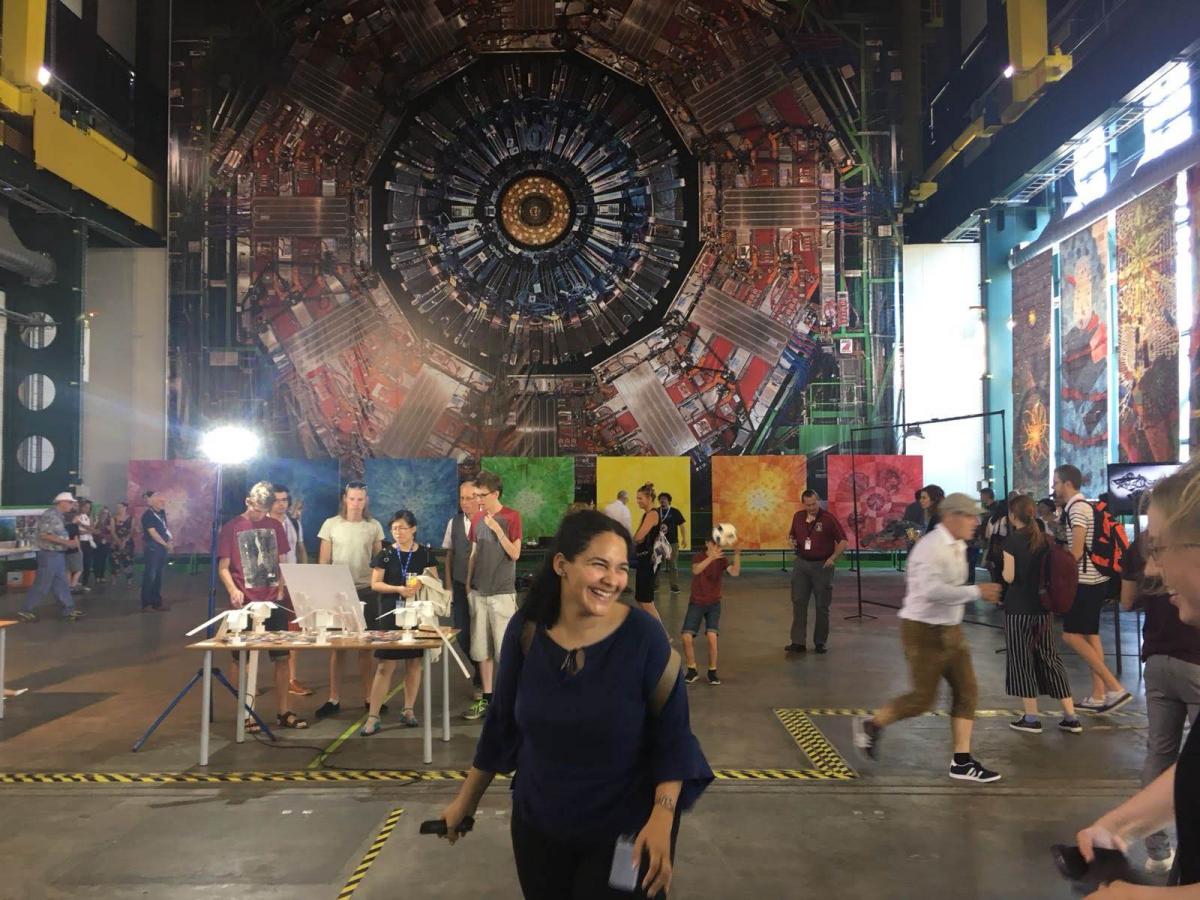 My name is Diyaselis Delgado López and I come from the small Caribbean island of Puerto Rico. I felt extremely blessed  and thrilled for being selected for the Non-Member State Summer Program, so much so that I took me a while to believe it, even when I was standing at the welcoming ceremony I was sure my eyes were deceiving me.  Nonetheless, I was welcomed with open arms by the summer students staff, my supervisor, and some of the most extraordinary students whom I can call now my friends. I learned from many, people of all around the world from different backgrounds, also from the many LHC experiments and passions. 
My own work under the CMS experiment involved developing and testing simplified examples of open data, CMS is a strong contributor to the CERN Open Data Portal where it publishes research level data together with environment, software and instructions on how to use it, and also providing a connection to analysis preservation and a new reproducible research data analysis platform.
I also participated in the lecture program in which my fascination of high energy physics grew even more, as well as the many workshops that allowed me to understand a more visual aspect of working at CERN. 
On the other hand, I got to explore the surrounding areas of Geneva, from Interlaken to Milan, all in great company of fellow summer students who made my days at CERN an incredible adventure. I cherish this learning experience deep in my heart and mind as I move forward in my academic life as a physicist.