Joining CERN's Alumni Network matters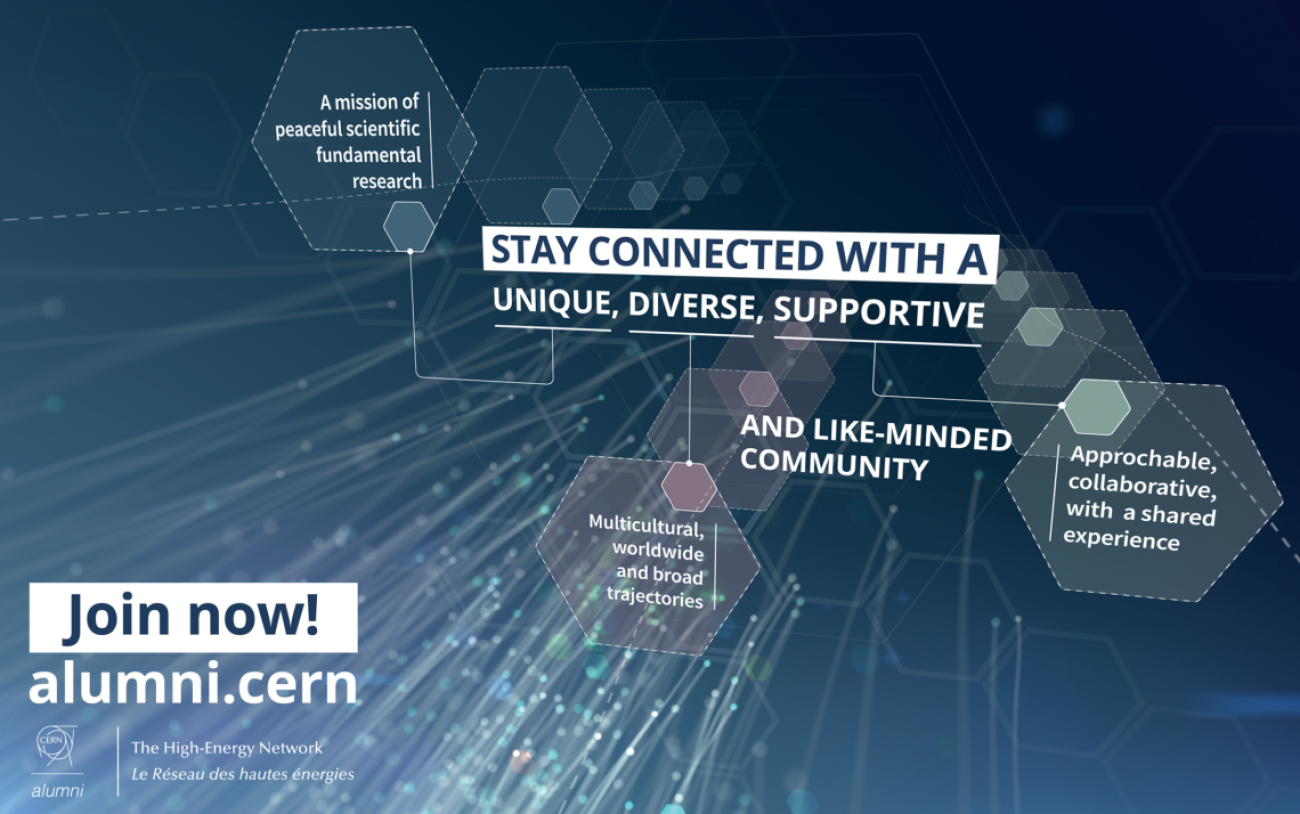 It has been almost four years since the launch of the CERN Alumni Network in June 2017 as a strategic objective of the CERN management. It is very easy to lose track of most CERN's members of personnel and associates after they embark on their various career paths - even more so for a place like CERN with a very strong international collaborative flavour! Creating an engaged, supportive alumni network is crucial to an institution's success. CERN's alumni network offers a platform for communicating with alumni and keeping them abreast of CERN's current and future projects. Αnyone who has or has had a CERN contract is eligible to join. The team strives to bring  updates and events to the alumni, coupled with opportunities to maintain and grow their professional network and friendships and to stay connected with the Organization and the people working there!  
Perhaps one of the key aspects of an alumni network is to help its members with the transition from academia into industry. Indeed, since the launch of the network, more than 400 job opportunities, posted by alumni or companies aware of the skills and profiles developed at CERN, have been published on the alumni.cern platform and several members have been successful in finding employment through the network. Furthermore, the CERN Alumni Network continues to unite people from all over the world, with a common interest in STEM, a message clearly communicated to us via our members. In addition, the recently established CERN Alumni Entrepreneurship group offers another channel that aims to enable entrepreneurial people in the CERN Alumni Network to source experiences from each other, and to encourage synergies between bright minds. This group is one of several other collaboration, regional and interest groups.
Curiosity about nature and the quest to push our fundamental understanding of the universe is another important dimension of the network's activities. This is no surprise as it is also what motivated most of the alumni members to join CERN in the first place. The recently launched series of lectures, "News from the lab" will keep the members updated about the latest experimental results while also offering a valuable glimpse into CERN's past and a better understanding of present and future research questions. Moreover, these lectures will inform CERN's alumni about ongoing collaborative R&D projects at CERN that bring together research centres, universities and the industry.
The first talk was given by Augusto Ceccucci, former spokesperson of the NA62 experiment and new group leader of the Small and Medium experiments section of the EP Department. In his talk "The Amazing Kaons: Past, Present and Future", Augusto shared his love for kaons with members of CERN Alumni Regional groups. Following the success of this talk, the next presentation is planned for the beginning of April (01/04/2021 18:00-19:00 CET) by David Barney on lessons learnt from calorimetry upgrades for the HL-LHC. Find out more here: https://alumni.cern/events/53724
Watch Augusto Cecucci's presentation here:
Learn more about the CERN's Alumni Network and Join Today by creating your personal profile: https://alumni.cern/